🐇 Exploring Web3 with dOrg
I recently joined dOrg as a builder. It's a DAO that does consulting to help build Web3 products. Through this I'm exploring DAO governance, contract work, and interesting infrastrucutre in the ecosystem.
📝 Writing a blog & newsletter
This website / blog and Thot's Thoughts (monthly newsletter) are my avenues for creative output. My goal is to write a few thot-ful things every month.
🧠 Building Tools for Tho
ugh

t

I haven't been this excited about side projects in a while. Here are a few things I'm working on:
👨🏽‍💻 Engineering @ WhatsApp
I'm excited to say that I'm now (but soon not-to-be) an engineer on the Graph Infra team at WhatsApp (the address book, group messaging, blocklists, etc.) — I'm spending my time learning Erlang, functional programming, and containerization.
🎶 Listening History
My top artists for the past month, pulled from my Spotify using their API:
Here's an encapsulation of what I've listened to in 2021 (minus the hours of lofi and binaural beats from YouTube and Brain.fm)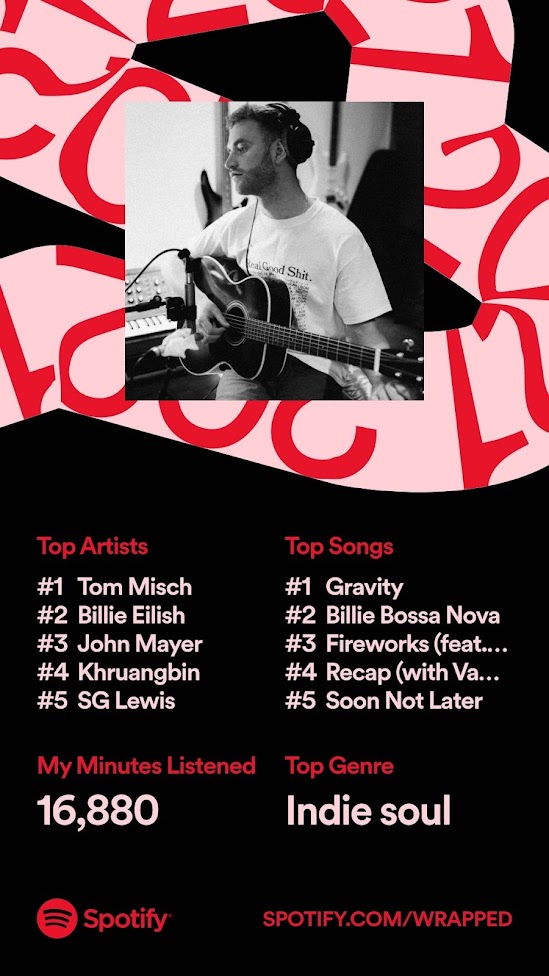 📚 What I've been reading
The books I'm currently reading, pulled from my Goodreads:
---
🙏🏽 Appreciation
The code for this blog stands on the shoulders of giants. Here are a few of my inspirations:
Updated: Jan. 13, 2022 from San Francisco, CA 🎄